The Coolangatta Sands Hotel, affectionately known as 'the Sands',  is a historic pub that has been loved by locals since 1911.  The Sands is located in the heart of Coolangatta, only a few steps from Kirra Point Beach.   Public transport is easily accessible with Coolangatta Central bus station within 200 metres walking distance.
This budget Coolangatta accommodation offers a range of options including funky and newly renovated queen rooms, twin rooms, and a couple of mixed dorms including a female only dorm which offers privacy for travellers.  Each room comes equipped with in-room safe and linen. Guests have access to a fully-equipped shared kitchen, shared bathrooms, a shared TV lounge and paid laundry facilities. Our facilities also offer free wi-fi in all areas and surfboard rack storage.
The Coolangatta Sands Hotel features a bar and the Kirabelle Kitchen - the on-site restaurant serving delicious traditional pub fare.  Dining options including an array of entrees, main courses, share plates, pizzas and meals the kids will love.   There is also live entertainment on offer from Thursday through to Sunday evenings which include soloists, live bands and DJ's.
The Sands is the perfect budget accommodation for beach lovers or surfers, conveniently located within a few steps from Kirra Point Beach. Popular activities in Coolangatta include surfing, snorkelling, diving, wind-surfing, golf or just relaxing at the beach.
Queen Room, Shared Bathroom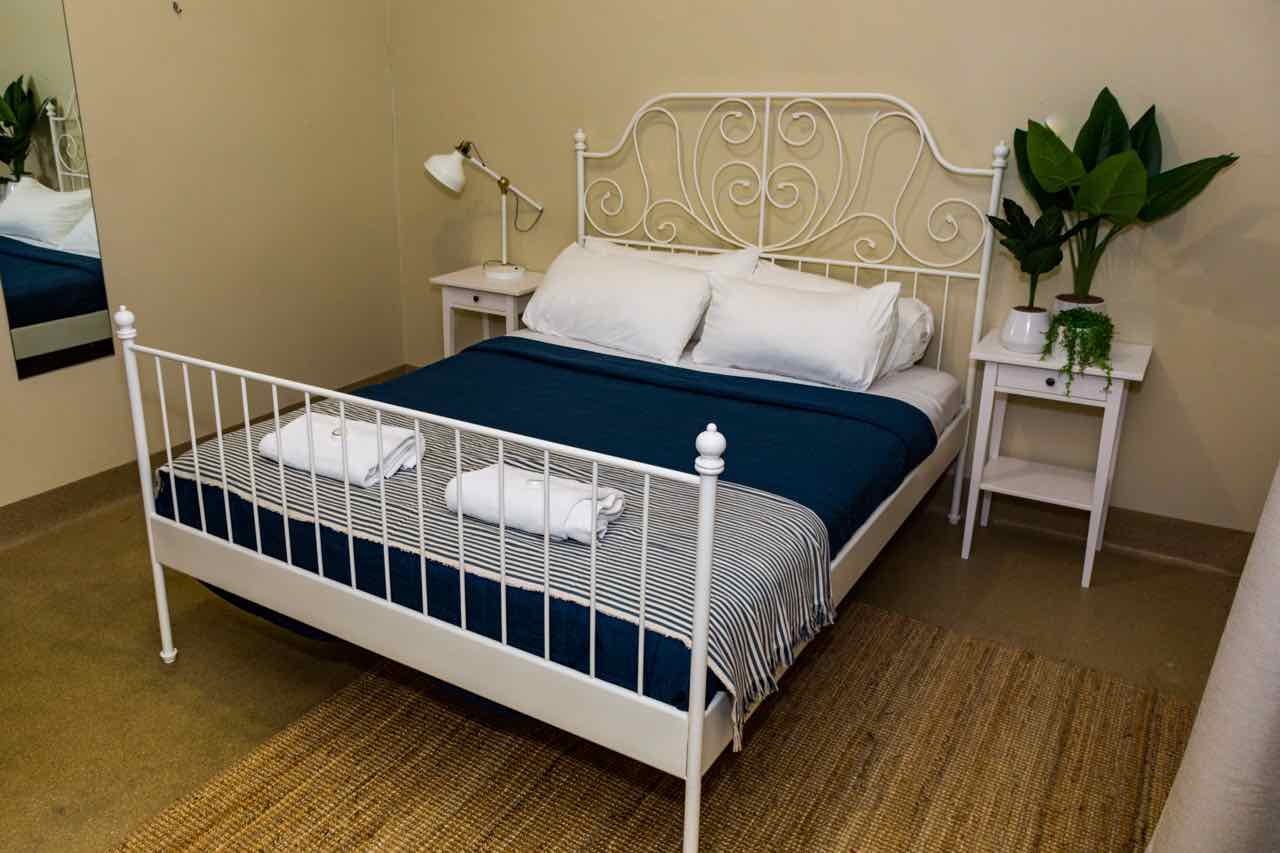 From $88.40000000000001
per night
Queen Room, Shared Bathroom
Room Features:
Our queen rooms feature a queen-sized bed.
Room features include fan, in-room safe and linen.
Towels included with complimentary soap.
Shared bathroom facilities.
NO Airconditioning.