Sell Your Hotel Accommodation Online 24/7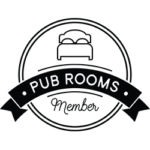 We specialise in simple Hotel booking solutions for Pubs and motels with accommodation – find out more about becoming a Pub Rooms member today!
Are you tired of playing phone and email tag just to process a simple reservation? Do you have to jump between multiple spreadsheets and manually update your availability in various places just to keep your inventory accurate? Perhaps you're just looking for a hotel booking system that is easy to use and affordable? Our property management system was designed especially for small properties just like yours!
Getting booked online doesn't need to be painful and it will save you time and maximise your revenue by:
Allowing guests to book your property at their convenience, 24/7.
Centralising all your bookings on one Front Desk platform that you can view from one login.
Managing your check-ins, check-outs, payments, and inventory.
Get online today – For more information on the services we provide to pubs with accommodation, hotels and motels please visit
Pub Rooms for Business
Pub Rooms marketing – here's what we can offer you:
Online booking for your pub website.
Front office system to manage your bookings (cloud-based).
Distribution platform to allow you to distribute your rates and inventory to other 3rd party websites.
Assistance with setting up the key 3rd party websites.
Support to set up your year round room rates.
Ongoing support with revenue and yield management to maximise your return
A dedicated listing on the Pub Rooms website.
Co-operative group marketing platforms engaged to make your pub visible and bookable to consumers.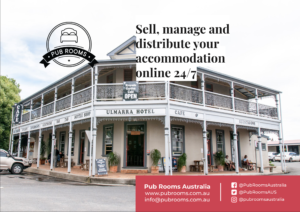 Learn more about Pub Rooms Services
Find out what we do to make your accommodation more efficient to generate more revenue.
Testimonial:
One of Pub Rooms' initial meetings was with Patrick Gallagher, of Gallagher Hotel Management. Amongst a stable of establishments, Gallagher owns the Criterion Hotel in Park Street, Sydney – with over 20 rooms upstairs. Signing up within 30 minutes, he later admitted that he had reservations Pub Rooms could increase the occupancy of his accommodation offering.
Seven months after signing up the Criterion Sydney is running at maximum nightly occupancies and exceeded all expectations.
"I'm amazed at what's been achieved," Gallagher said.
"In the beginning, I didn't believe it was possible, but Pub Rooms has turned around our business in our guest rooms, which is now earning a significant contribution to our bottom line. Not only are we seeing substantially more guests, but also an increase in other areas of revenue within the pub through increased patronage," he said.
"I highly recommend the team at Pub Rooms."
Contact us at Pub Rooms:
---
Phone: 02 9046 0989
Email: info@pubrooms.com.au
Pub Rooms for business:   www.pubroomsforbusiness.com.au
Pub Rooms directory:   www.pubrooms.com.au
Office hours:  9am-5pm