The Argyle Hotel in the Southern Highlands has been servicing residents and guests since it first opened its doors in 1868.   It has had a few name changes since then and the hotel has recently been renovated.  The owners and managers of the Argyle Hotel believe in good old fashioned service, providing locals and visitors with a unique experience by offering a fine choice of beers wines, food and more.  
Argyle Hotel offers newly refurbished pub style accommodation in the heart of Moss Vale. There is a variety of room types including Queen, Twin and Triple rooms with shared bathroom access and Queen Room with an ensuite bathroom.  All rooms offer a smart flat screen smart TV for Netflix/streaming, AH Beard King Coil beds, desk, side tables, mirror, free toiletries, linen and towels, tea & coffee facilities, heater and free wi-fi. All rooms have 24 hour entry.
Facilities on offer at the Argyle Hotel include a bistro, bar, on-site bottleshop and function areas.  The Bistro offers traditional pub favourites with lunch and dinner specials available.  The pub provides guests with a fine choice of beers and wines along with a lounge area, beer garden and 23 HD screens perfect for enjoying live sports. and a lounge area  There is also plenty of space to host functions of any kind. Onsite parking is available to guests
Bottle Shop on-site (Monday to Sunday 9.30am - 10 pm), Click and Collect food available during restaurant hours.
The Pub is open until 2 am every day except Sunday. Located in the heart of Moss Vale, it is only a short walk to the train station, 9 minute drive to Bowral, 3 minutes to Sutton Forest, 90 minutes to Sydney, 50 minutes to Wollongong
Queen Room, Ensuite Bathroom
Queen Room, Ensuite Bathroom
The Queen Room features a queen bed and ensuite bathroom. Room amenities include a flatscreen TV, desk, free toiletries, towels & linen, tea & coffee facilities, heater and free wi-fi. Max 2 guests in the room.
Restaurant/Bar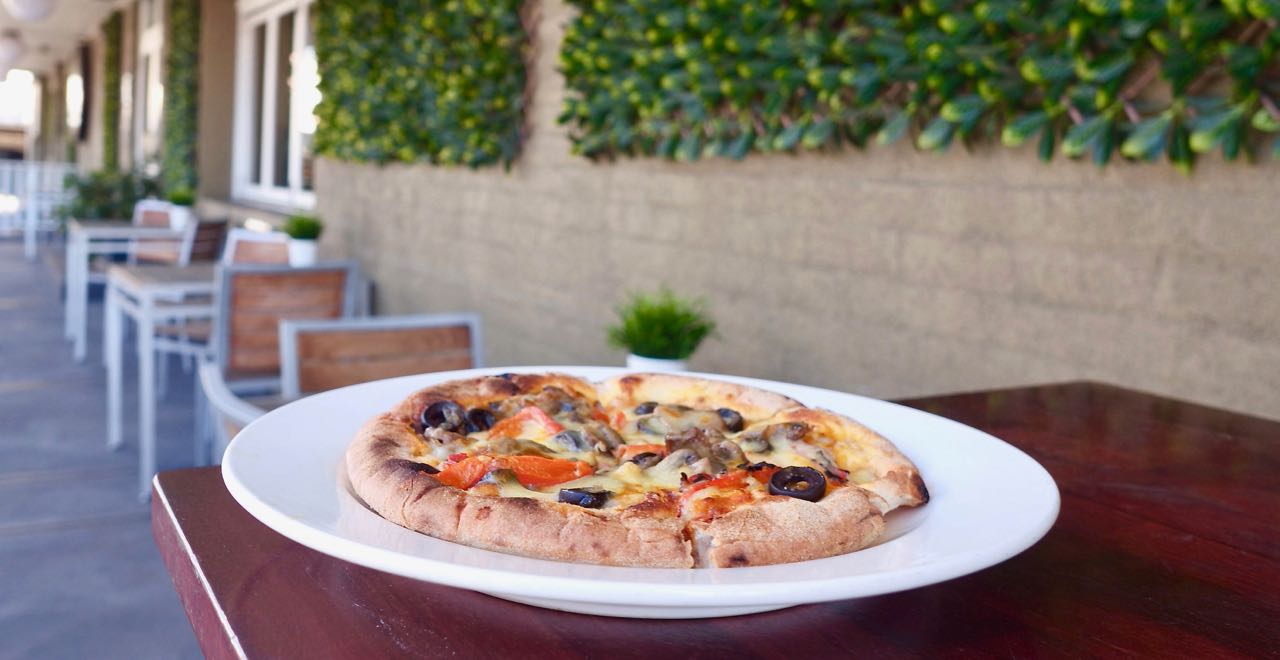 Enjoy our pub classic meals and snacks at very affordable prices. They have a range of specials for dinner prepared to delight your taste buds and we also have a $10 menu for lunch Mon-Fri.
When you visit you'll be served quickly and without fuss and we also have a large kids room with a TV to keep the kids busy for hours. During the winter months relax in the ducted warmth or in air conditioned comfort during the warmer months. There are TV's in the bistro, so you won't miss a second of your favourite sporting event.
Opening Hours
Bistro: Monday to Sunday 11.30am – 3pm
& 5.30pm – 8.30pm
Bar: Monday to Saturday 10am – 2am,
Sunday 10am –12am
Bottle Shop: Monday to Sunday 9.30am – 10.00pm
For reservations or function enquires please phone: 02 48 68 1721
Contact us & destination Information