The Port Macquarie Hotel is the area's most iconic and longstanding pub. Established in 1939, "The Macca", as it is affectionately known, sits in the heart of Port Macquarie just a stone's throw away from the beautiful Hastings River, and is perfectly located Port Macquarie Accommodation.
The Port Macquarie Hotel accommodation is a heritage-listed venue boasting budget pub-style accommodation with 20 comfortable rooms in the heart of Port Macquarie.
Whether travelling alone or with friends, Port Macquarie Hotel offers accommodation to cater for your needs with single, double, twin and triple room configurations.
All rooms are fitted with ceiling fans, wall heaters, bedside tables and toiletries. We also provide either a shared bathroom or ensuite option and a communal kitchen with fridge, kettle, and microwave.
Port Macquarie Hotel hosts exciting weekly events such as our Tuesday pool competition, Friday monster meat raffles and live entertainment every Thursday, Friday & Saturday evenings. The bistro has a range of fantastic food options from daily lunch specials starting at just $9.90 to generous servings of pub classics. Other facilities include Keno, TAB, multiple screens for live games, on-site parking and drive-thru bottle shop. Our fully operational venue is sure to keep you occupied during your stay.
The town beach is just a five-minute stroll from the Hotel, with several other beaches options 5-10 minutes by car. We are situated within walking distance of the Port Central Shopping Centre and local shops, cafes, bars, and restaurants. To really embrace the beauty of Port Macquarie, why not try the 9km coastal walk through several local beaches, picnic locations, and gorgeous coastline. Or get involved in some of Port Macquarie's activity options; Fishing, horse riding and golfing- to name a few.
We look forward to welcoming you to the Port Macquarie Hotel!
Restaurant/Bar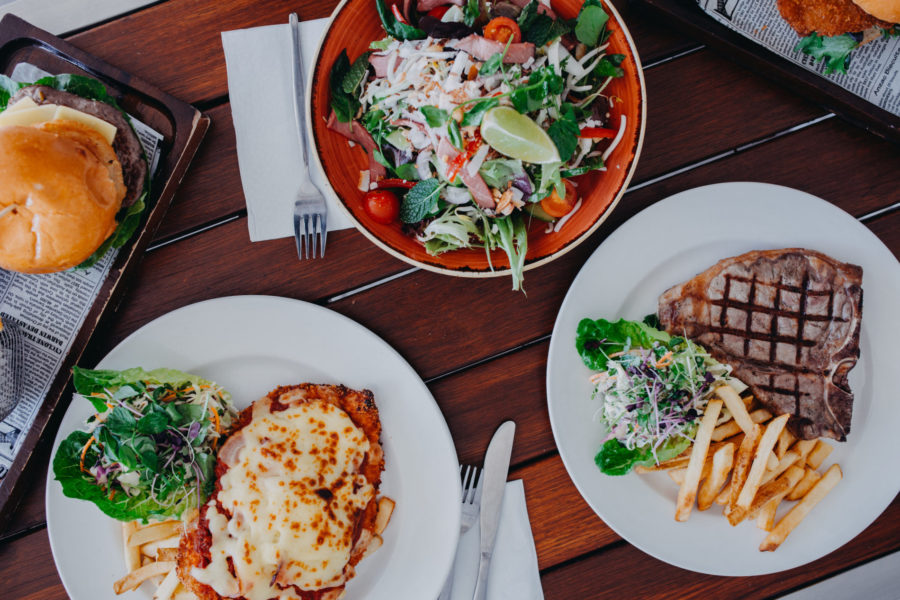 A firm favourite among Port Macquarie locals, with a menu that focuses on honest pub food that goes the extra mile. The chefs source quality, seasonal ingredients from local artisans and producers to create bistro-style meals the whole family will love.
From hearty steaks to a value-for-money lunch menu, the Port Macquarie Hotel puts its patrons first. Step through the doors for family dinners, snacks to match your favourite pint or the perfect post-work wine.
Whether you're pulling up a chair for the footy or pairing a wine with your lunch, our bars are stocked with premium beers, wines, and spirits.
Bistro hours open daily 
Lunch: 12pm – 3pm
Dinner: 5:30pm – 9pm
To make a reservation please call 02 6580 7888
Contact us & destination Information