Many of our pubs have function rooms for hire.
Pubs are great venues for work functions, birthdays,  engagement, and weddings.
Pubs often have packages, styling and can offer catering for your function needs.
---
Decades ago pub function spaces were, let's say, uninspiring.
If you were lucky enough to snag a private pub space, more than likely it was a tired old dining room complete with paper tablecloths offering up an unappealing selection of defrosted samosas!
Not any more! In 2018, hotel and pub venues are popular choices when celebrating everything from birthdays to bar mitzvahs with great function rooms for hire.
A growing amount of Australian pubs focus on functions as a large part of their business and therefore have designated private rooms for specific occasions and package deals that service all styling, budget, and culinary needs.
Hopefully our list will help you find the perfect space for your event.
Here is our pick of the best pub function venues in Sydney: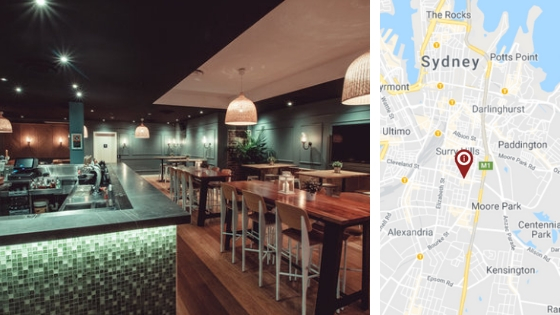 The Sapphire Bar & Lounge is a unique function space at The Crown Hotel located the heart of Surry Hills.
The area is exclusively tucked away on the second floor, tastefully decorated reminiscent of the sophistication and charm of the Hamptons,  the spacious bar and lounge areas are fresh, contemporary and versatile, which makes the venue the perfect setting to host a range of events, including engagement parties, birthdays, baby showers, or corporate events.
Their amazing chef provides catering that is set to impress even your most discerning guests.  Whether you are after roaming canapes, seated packages, a cash bar, tab or beverage package, there are various options to suit your requirements. You just need to call and speak to their functions manager to go through your details.
If you wish to stay the night they will also do you a special deal!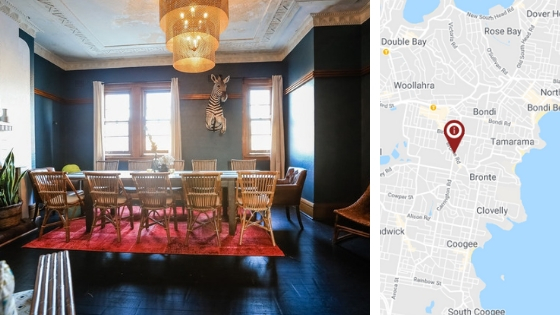 Affectionately known as The Char, The Charing Cross is definitely the darling of Waverley. With its recent contemporary refurb and delicious food and dining area, it sure is a local favourite.
The function space has been thoughtfully decorated with an urban chic flavour including dark hues and rusty accents.
The head chef at The Char was head chef at Maze by Gordon Ramsey at just 24, so you are sure to have a menu options to-boot as well as a vast drinks menu featuring wines from Europe and up to 20 craft beers on tap you can't get this one wrong. Its a very safe bet.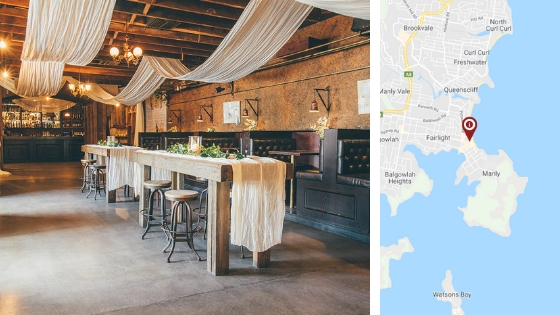 What an awesome venue this is with a wide range of venues for hire.
With 3 options for function or event spaces, you can tailor it to cater to your needs.
Moonshine with a balcony overlooking Manly beach it is a prime destination with location and views unmatched in the area. Moonshine is a private bar can cater from 50-250 people for any type of party.
Blacket's Bar, located on the second floor of one of Manly's most Historic building. This picturesque cocktail bar provides an intimate and seductive setting and can hold 80-100 people, has a full cocktail and canapé menu available and comes fully equipped with in-house AV equipment, this room is ideal for all types of functions including wedding wedding receptions.
The Glasshouse, designed and fitted out with a range of lounge, banquet, and tall tables. With white, green and Timber finishes giving the venue a natural and organic feel. Along with stunning ocean views of the Iconic manly beach and fresh seafood, meat platters as well an extensive collection of gins. This is Manly's newest, and exciting venue is ideal for any function, from small group bookings to larger events or your special occasion, it can accommodate them all.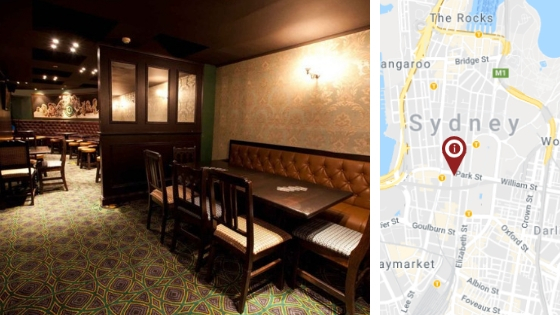 The Criterion Sydney is the perfect venue to hold a function or event and there will be help at hand to create the styling and entertainment and catering required.
From a 10 person conference to a cocktail party for more than 300 friends, The Criterion Sydney has the function space facilities to make any event a memorable one.
The relaxed atmosphere in warm surroundings is enhanced by the enticing selection of menus put together by the hotels' chefs, catering to all tastes and budgets.
Reach out to their functions coordinator for more details on how to book and food and beverage packages for your event in this iconic venue.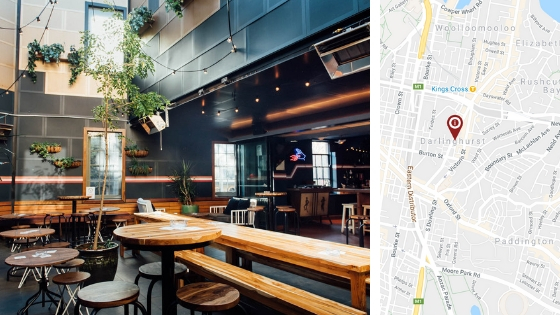 A favourite for all occasions
The Royal Sovereign Hotel, aka. Darlo Bar, has been the beloved Darlinghurst watering hole of choice for an eclectic crowd of creatives and locals for decades, and its retro vibe and warm atmosphere reflect the energy of its patrons.
THE TERRACE has a capacity of 40 people cocktail style and offers a relaxed open-air space for your next event. With a unique cocktail list, it's perfect for an informal celebration or get together with friends. CAPACITY 40 guests
Here's our pick of the best pub function venues Australia wide: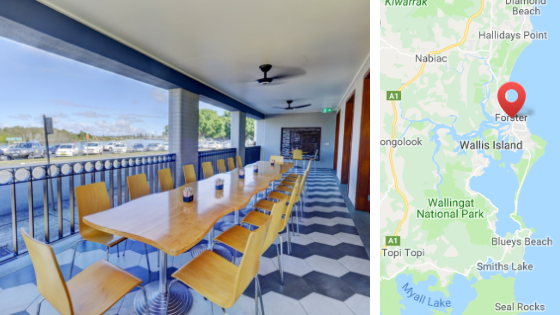 Overlooking the glistening waters of Wallis Lake, this function area is the perfect backdrop for your north coast event.
The hotel's freshly renovated function room features modern facilities, a full bar and has a generous 100 guest capacity.
There's specialised catering for any occasion whether it's a corporate function, engagement or birthday party – just choose your menu and the hotel will fine tune the rest.
Other noteworthy North Coast NSW function venues: Settlers Inn, Port Macquarie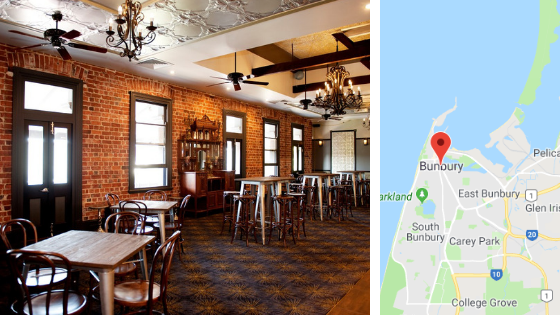 Want heritage charm as well as modern necessities in your party venue? Look no further than this recently renovated Bunbury pub for your next West Coast function.
Choose from the Balcony or Conference room that caters for groups of 60. Whether it's a meeting or a private party, all functions can be fully catered for with a full drink service if required.
Other noteworthy country heritage pub venues: Gardeners Inn, Blackheath NSW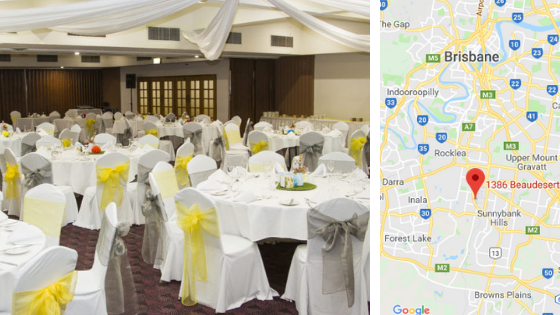 One of Brisbane's top hotel function venues is Acacia Ridge. Priding themselves on top notch service, experienced party planning, and varied menu options, they provide exceptional function experiences.
Need a conference venue? Tick.
Wedding venue? Tick.
What about a high school formal party complete with state of the art audio/lighting and dancefloor? Yep, they even have a tailored package for that.
Whether you have 50 guests or 500, want a large formal venue or an intimate outdoor setting, Acacia Ridge will tailor any package to suit your needs.
Another noteworthy city function venue is The Southern Cross Hotel, Sydney.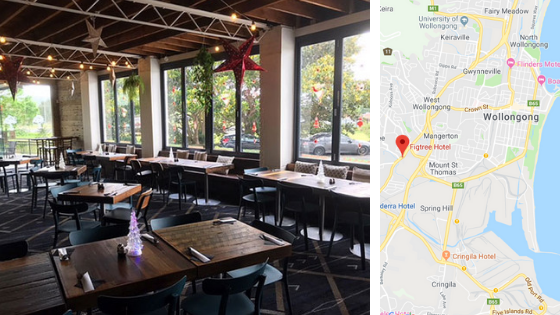 For a fun, south coast function venue, Wollongong's Figtree hotel is just the ticket.
There are three venue areas at the hotel, either a sectioned off area inside the pub or a choice of two outdoor options; on the terrace or in the tabled garden designated for private functions.
Food options include several buffet packages starting from $29 per person as well as a finger food menu.
Other noteworthy south coast function venues: Helensburgh Hotel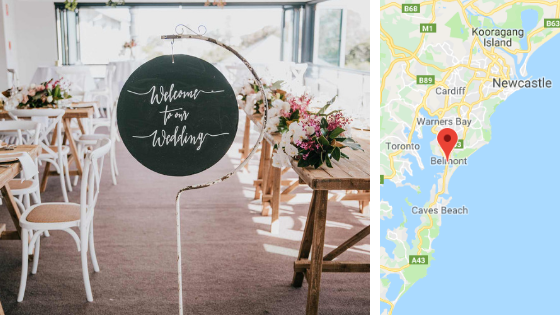 Boasting uninterrupted water views, state of the art audio/visual and a team with years of experience, Gunyah Hotel is a top choice for your Lake Macquarie function.
The Lake View Room caters for 100 seated guests, has 180 degree lake views, a private outdoor balcony and bar -as well as that all important dancefloor. Catering for birthdays, weddings, cocktail events and corporate conferences, Gunyah Hotel is a NSW function venue favourite.
Other noteworthy function venues in the Newcastle area: Boatrowers, Stockton