Event dates and locations for the State of Origin 2019 are:
State of Origin 1 – 5th June, Suncorp Stadium Brisbane

State of Origin 2 – 23rd June, Optus Stadium Perth

State of Origin 3 – 10th July, ANZ Stadium Sydney 
It's that time of year again. The time blue and maroon flags flap from beeping cars and patriotism to our State is the new black. Yes, it's the State of Origin. If there was ever a sporting event that required a big screen, a vocal group of mates and a few VBs, it's this one. But with so many pubs showing the matches, it's hard to know which one will really deliver the perfect Origin atmosphere. Luckily, we've rounded up a few of our faves: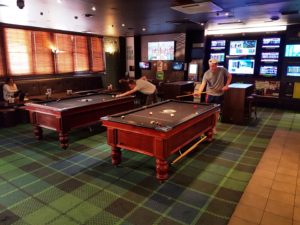 It's that time of year again when the Blues take on the Maroons! Proudly cheer on the Blues with us, they'll be showing all 3 games LIVE on their big screen. They will have $5 Tooheys New schooners available during the games ? GO THE BLUES! ? ?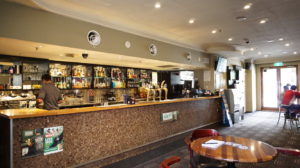 Get ready to catch this year's State of origin LIVE & Loud at the Royal Hotel Ryde! Whether you're a fan of the Maroons or a true Blues supporter, they've got you covered. Enjoy a delicious feed and fantastic $8 Pints of Toohey's special! Not to mention you'll get a chance to win some great Blues gear!
So grab your mates and head round to ours Wednesday, June 5th for Game 1 to catch the all the action!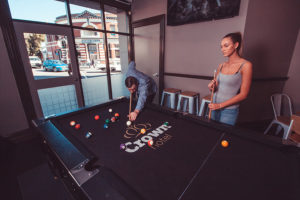 Set in the bustling heart of Surry Hills, The Crown dedicates a whole pub level to its sport loving patrons, so you can imagine the atmosphere on Origin night!
News just in- if you sign up at the Crown hotel in person to become a member, (it's free so why wouldn't you) you'll go into the draw to win a special State of Origin package for you and 3 mates.
This includes special reserved seating, free drinks and complimentary nibbles from kick off to full time.
(Please note The Crown practices responsible service of alcohol.)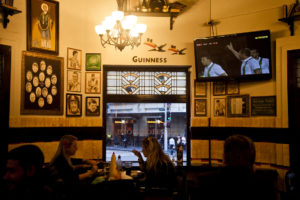 If you're city bound for the Origin, look no further than the heritage listed Criterion. This pub is a mixture of Irish flavor, traditional pub vibes and modern-day style. Their "Snug" is where the footy action will kick off- a comfy sports bar with booth seating as well as larger tables for groups. There's a wide variety of craft beers on tap that will go nicely with their famed steak and Guinness pie.
Get in early at The Criterion to get a spot and take advantage of their 4-6pm happy hour.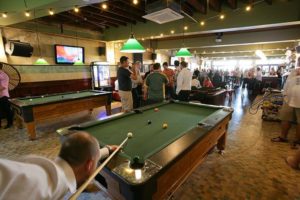 They'll have all the action from #StateOfOrigin ? live and loud across the Bridgey ?! Hope to see you later for what's going to be a classic night of #Origin action ?
All games will be shown live on their big screens with $5 VB and Toohey's schooners and "footy food specials". As a bonus, there'll be vintage NRL merchandise giveaways during each game.
Other noteworthy venues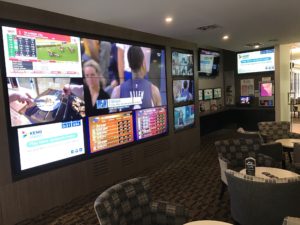 ?? STATE OF ORIGIN GAME 1 IS TODAY ??
To celebrate Panania will be offering a Blue Boss Burger and Beer Deal for $16(oops our burger buns turned green but check out the inside, we all bleed blue), for you to enjoy whilst you watch the game! ??
So dust off those NSW jerseys, grab a burger and make sure you come in and watch it LIVE, TODAY! ?
Terms and Conditions Apply
Offer only valid during dinner service on game day.
Always Drink Responsibly