Its coming up to spring racing carnival time and all our pubs are gearing up for the special day – the day to watch the race that stops the nation. Fashion, fun, and fascinators are far more important than actually working regular office hours!
It's carnival time and yes, it's Melbourne Cup party time!
Still undecided on the location of your boozy lunch for race day? or where to have your Melbourne cup party?
Whether you want to go all out with no expense spared, or would rather celebrate on a budget, look no further, we have all options covered.
Here are our top pubs with events and parties for Melbourne Cup Day 2018 on the Tuesday 6th November at 3pm.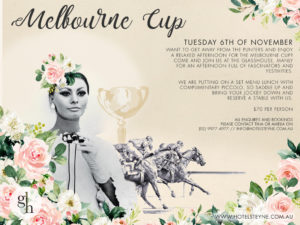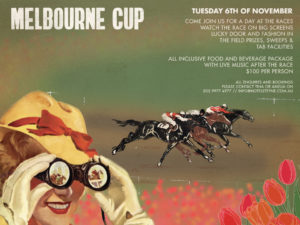 For all you lucky punters out there gearing up for the big race, the Hotel Steyne has two equally awesome Melbourne Cup Day options. In the main pub location, your $100 package includes food, drink and live music with prizes and sweeps galore throughout the day. Guaranteed it'll be a lively one!
For a slightly more subdued atmosphere, you can head to The Glasshouse area to enjoy the day overlooking the beach. They have a special set menu with a complimentary piccolo for $70 per head. Bookings essential.

This heritage listed pub, established in the 1930's has been a popular hangout for decades, drawing tourists and locals alike with its beautiful riverside setting, top quality bistro, and generally friendly atmosphere. What better place to enjoy the Melbourne Cup?
With a relaxed, no -tickets- needed afternoon, you can purchase $15 share platters from 12 pm onwards, $5 glasses of sparkling and Furphy (10-4pm) to watch the Melbourne Cup and then enjoy free live evening entertainment and pool comp.
Oh, and there's a race on loud and live on the big screens!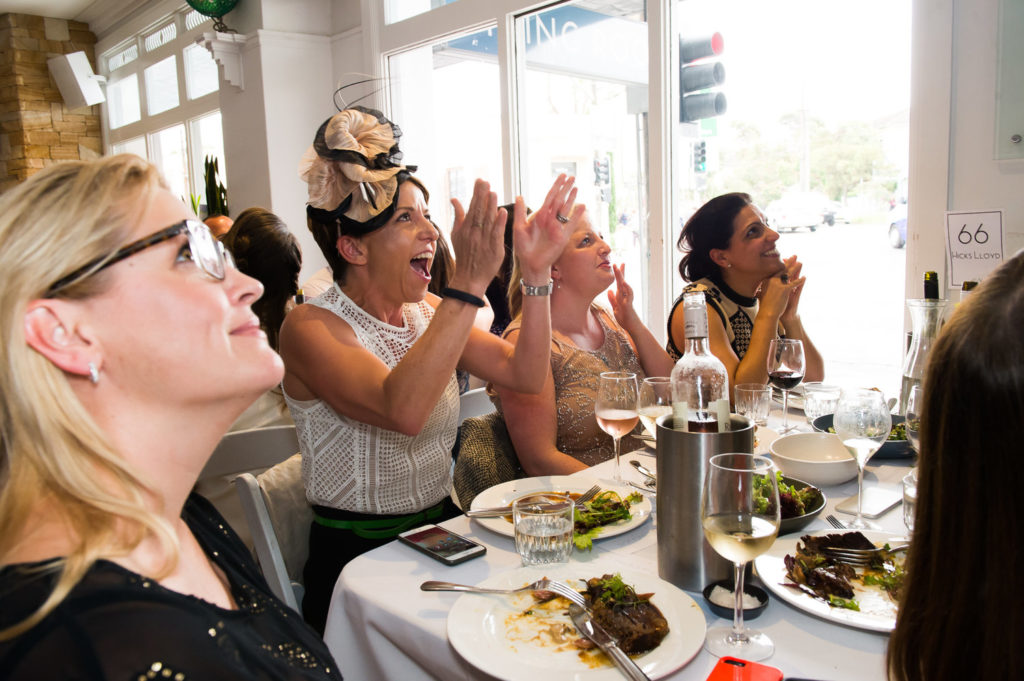 Located in the Eastern suburbs of Sydney, The Charo as it's called by the locals has become infamous in the area for its Melbourne Cup Day festivities. The hotel hosts a 4-course set menu and bubbles, with sweeps and fashions on the field, which are taken very seriously! Dress to impress and book your reserved table now as this is an event that books up early.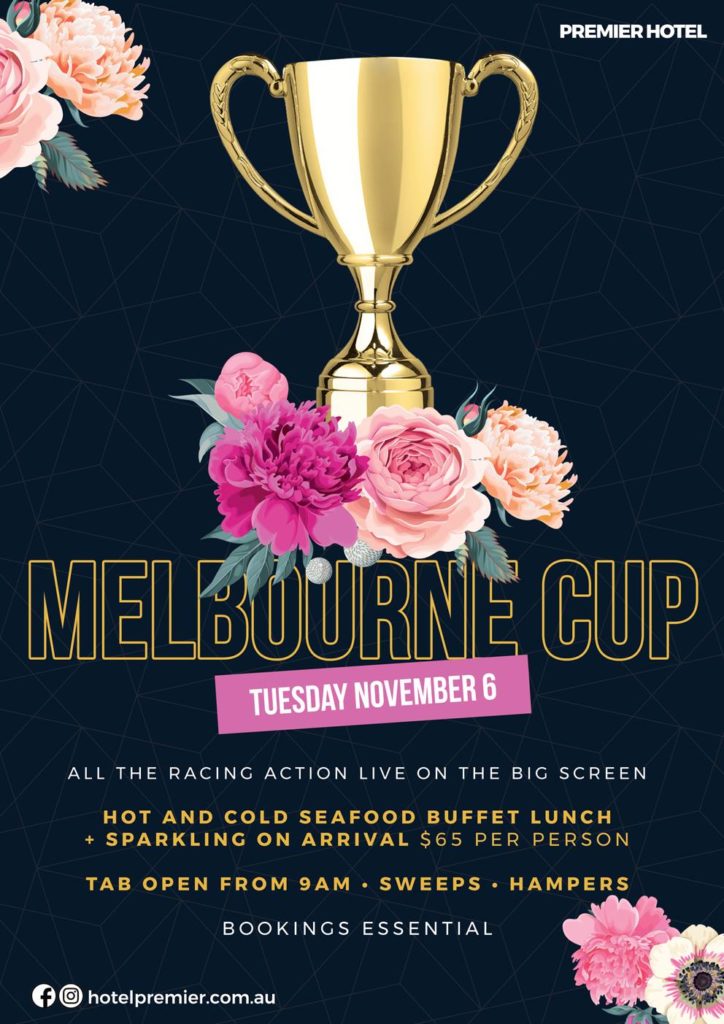 Just a few hours north of Sydney, is Newcastle's friendly Premier Hotel. Enjoy the race on the big screen, with the TAB open from 9am and a variety of sweeps and hampers up for grabs. For $65 you can enjoy a hot and cold seafood buffet lunch with a glass of bubbles on arrival.
Bookings are essential.

Well, you can't get a better view for your Melbourne Cup Day, that's for sure! Overlooking beautiful Wallis Lake, Lakes and Ocean start their fun at 12pm, with a free champers on arrival, followed by a selection of canapes served every half an hour through the afternoon. Talk about drink specials!
There are limited numbers so book your $50 ticket now.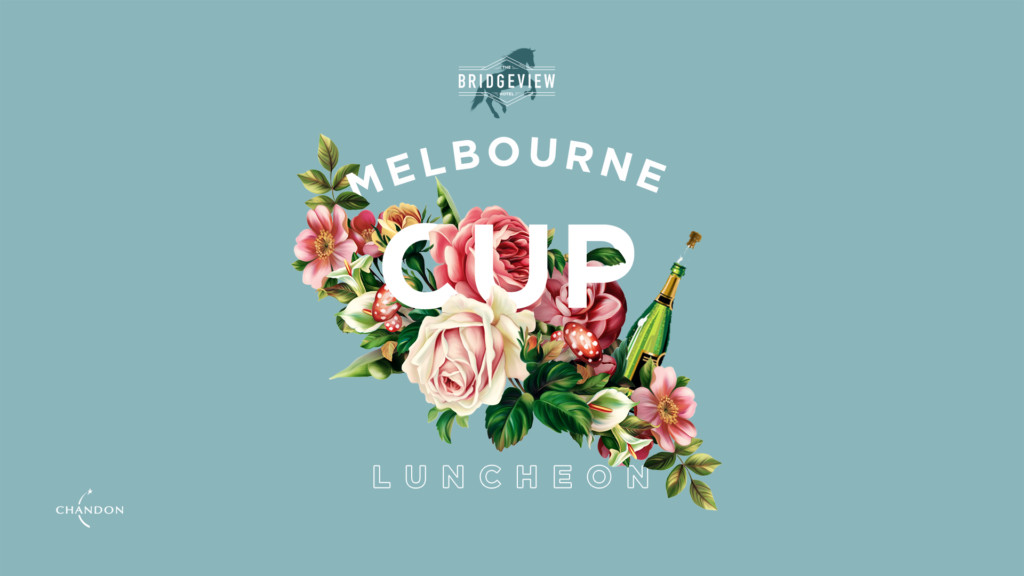 The Bridgeview Hotel in Sydney is a North Shore institution, especially for events, so you can bet your bottom dollar tickets will sell quickly for Melbourne Cup!
For just $60 per person, you'll be wowed with a 3-course lunch, a glass of Chandon or Carlton on arrival AND a mystery trifecta bet from the TAB. Along with sweeps and best dressed prizes, it's an action-packed day at The Bridgey!
Other noteworthy Melbourne Cup functions around include:
Eat – Drink – Play at the Criterion Sydney – $62 per person which includes a 3 course set menu, best dressed prizes and sweepstakes.
Melbourne Cup Lunch at The Southern Cross Hotel – $40 includes 2 courses, a mystery trifecta and bubbles on arrival – prizes for best dressed. Booking essential 02 9550 3299
Melbourne Cup at the Coolangatta Sands Hotel – $45 per person includes a 3 course meal with a complimentary Vicker Pink Gin Cocktail – Prepare to indulge in a tropical antipasto entrée, followed by an Atlantic salmon, or champagne chicken breast or Mediterranean roasted vegetable salad, before finishing with a classic Pavlova, mango cheesecake or sticky-date Pudding dessert! Live and loud on the big screen, best dressed prizes, live entertainment, sweepstakes, photo wall and TAB. Call to reserve your spot 07 5536 7472
Cup Party at the Brewhouse – You're invited to the Great Ocean Road Brewhouse to celebrate Melbourne Cup with Jade & Jarrod playing on the deck from 12pm – 6pm.