Event dates for the State of Origin 2018 are 6th June, 24th June & 11th July 2018
It's that time of year again. The time blue and maroon flags flap from beeping cars and patriotism to our State is the new black. Yes, it's the State of Origin. If there was ever a sporting event that required a big screen, a vocal group of mates and a few VBs, it's this one. But with so many pubs showing the matches, it's hard to know which one will really deliver the perfect Origin atmosphere. Luckily, we've rounded up a few of our faves: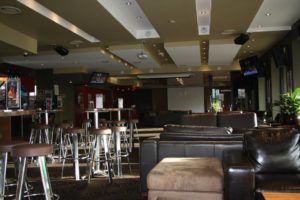 Origin fever is alive and kicking at this Inner West gem. The Southern Cross has deals, discounts and some darn good meal deals awaiting your visit on Wednesday,June 6th. As well as their regular Wednesday promo (25% off the grill and $15 rump steaks), they're adding 2 for 1 pizzas, Origin merchandise giveaways and discounted beers to game night.
Oh, and as for the actual footy, it will be loud and proud on 2 big screens. Make sure you check out this newly refurbished pub that prides itself on its friendly atmosphere, boutique pub rooms and great sports bar facilities.
It's no surprise the Steyne took out first prize for Sydney's Most Loved Local Pub of 2018. Seriously, there's not much this heritage pub doesn't offer; ocean views, live entertainment, weekly specials, accommodation oh and a pumping atmosphere that won't disappoint on Origin night!
The Steyne will show the footy in the beer garden, on the biggest pub screen in NSW (true story). They've also got a few NSW jerseys up for grabs for those die-hard blues supporters.
Rug up and make the trip across the harbor, you can even sleep over if you miss the last ferry home!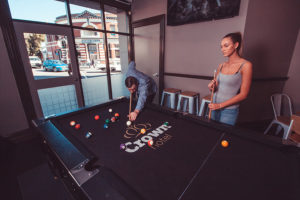 Set in the bustling heart of Surry Hills, The Crown dedicates a whole pub level to its sport loving patrons, so you can imagine the atmosphere on Origin night!
News just in- if you sign up at the Crown hotel in person to become a member, (it's free so why wouldn't you) you'll go into the draw to win a special State of Origin package for you and 3 mates.
This includes special reserved seating, free drinks and complimentary nibbles from kick off to full time.
(Please note The Crown practices a responsible service of alcohol.)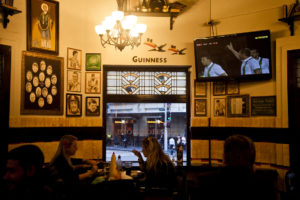 If you're city bound for the Origin, look no further than the heritage listed Criterion. This pub is a mixture of Irish flavor, traditional pub vibes and modern-day style. Their "Snug" is where the footy action will kick off- a comfy sports bar with booth seating as well as larger tables for groups. There's a wide variety of craft beers on tap that will go nicely with their famed steak and Guinness pie.
Get in early at The Criterion to get a spot and take advantage of their 4-6pm happy hour.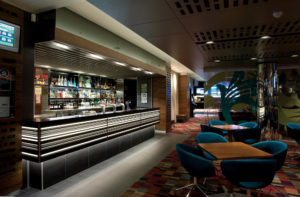 This art deco Rockdale landmark is the place to be if you're looking for a tasteful, kitted out sports bar. With 5 screens, pool tables and comfortable seating, Origin night looks to be a busy one at The Grand. They'll also be offering free Origin t-shirts with any Toohey's purchase, so you'll look the part too! (Can double up as pajamas too if you decide to stay the night at The Grand afterwards!)
Other noteworthy contenders: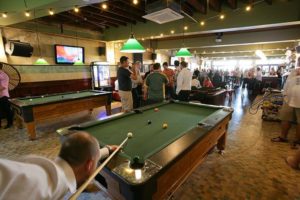 All games will be shown live on their big screens with $5 VB and Toohey's schooners and "footy food specials". As a bonus, there'll be vintage NRL merchandise giveaways during each game.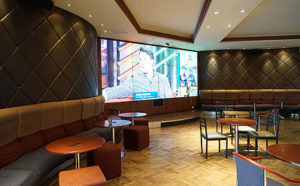 If you're into any live sport, the Ritz should be on your list. Huge screens and relaxing chairs make this sports bar a firm favourite. Get there early on Origin night for their 4-6pm happy hour.